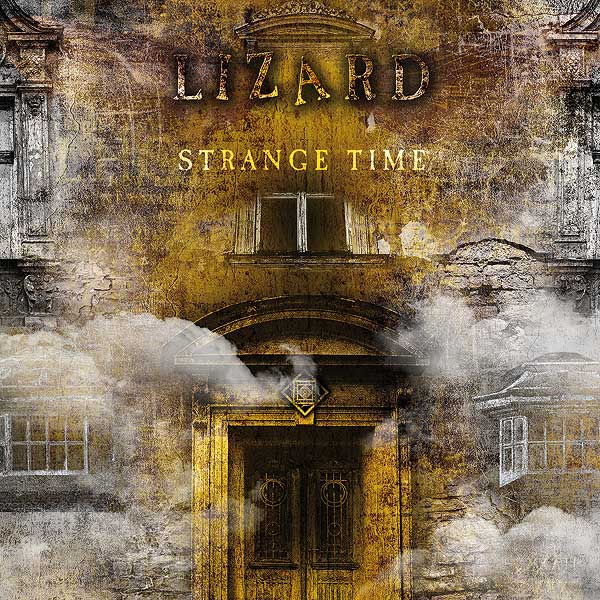 STRANGE TIME (single)
released in 08.03.2013
"STRANGE TIME" - "Chapter I" - this is the single edit of the piece that promotes Lizard's latest album "Master&M".
Music & words by Damian Bydliński.
recorded at Heaven's Sound studio, Bielsko-Biała, Poland, 2012-2013
mixed & mastered by Marcin Piekło
Songs / Tracks Listing
1. Chapter I - single edit (9:18) - Bydliński

Characters:
Damian Bydliński - vocal, guitar, guitar synthesizer
Janusz Tanistra - bass guitar
Daniel Kurtyka - guitar
Paweł Fabrowicz- keyboards
Aleksander Szałajko - drums & percussion
Notes
logo, concept & design © Damian Bydliński;
engineered by Marcin Piekło; mixed & mastered by Marcin Piekło
©&(P)2013 Vertical; VKD 0002; All rights of the manufacturer and of the owner
of the recorded work reserved.
Unauthorised copying, reproduction, hiring, lending, public performance, sampling,
rental and broadcasting of this recording prohibited.
This sound recording has also been released through the SoundCloud® online audio distribution platform.
The publisher allows SoundCloud® users to download and share electronic copies
of this sound recording free of charge, without any limitation, as long as they do not gain any profit from doing so.
Vertical reserves exclusive right to distribute and sell any physical copies of this sound recording in the form of CDs.
Releases information:
Vertical VKD 0002 (2013)