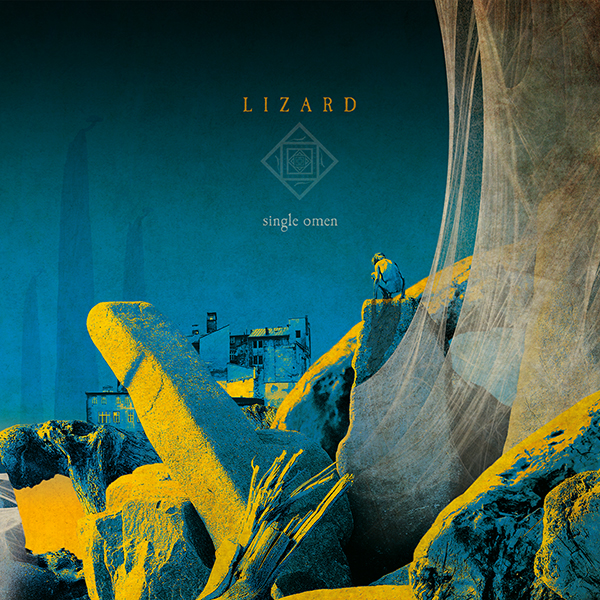 SINGLE OMEN (single)
released in 01.06.2017
"SINGLE OMEN" - this is the single edit of the piece that promotes Lizard's upcoming album "HALF-LIVE",
full-length version will be available on the album.
recorded at Heaven's Sound studio, Bielsko-Biała, Poland, April 2017
Songs / Tracks Listing
1. Single Omen - edit (5:50) - Bydliński
extra hidden bonus track:
2. Malezyjska Kura (psychosuite)(16:24) - Bydliński
"Malezyjska Kura" - performed live in Bielsko-Biała, Poland, on 20 September 2015 (25th anniversary concert)

Lizard:
Damian Bydliński - vocal, guitar
Janusz Tanistra - bass guitar
Daniel Kurtyka - guitar
Paweł Fabrowicz- keyboards
Mariusz Szulakowski - drums & percussion
Guest starring:
Krzysztof Maciejowski– violin on "Malezyjska Kura"
Lyrics
All words - Damian Bydliński
Notes
logo, concept & design © Damian Bydliński;
Recorded, mixed & mastered by Marcin Piekło; Heaven's Sound Studio; www.heavens.pl
Releases information:
Audio Cave (2017)